I'm surprised that there aren't more millionaires in this world, as people seem to be able to predict the future with great certainty and in great detail. Of course, opinions are fine, but for anyone to plunge themselves into a wormhole based on opinion, not fact, would not be good for their mental state.
There have been thousands of words written about Lenny's post-cup final job offer in the shower.
The whole thing is about as believable as the infamous Bobby Ewing shower scene from a 1986 episode of Dallas. What Lennon claimed happened in the Hampden Park dressing-room after the Scottish Cup final must replace Bobby Ewing's as the most ludicrous plot ever involving a shower. But there are loose, very loose, similarities.
When Patrick Duffy, who played Bobby Ewing, decided to leave the USA's hit soap opera in 1985, the writers killed his character off in a car crash. Patrick wanted to further his acting career but it didn't quite go to plan. Within one series he asked to return and the writers readily agreed by coming up with the plot line that a whole series was just his wife dreaming. His re-introduction was set in a shower when his wife walked in and expected to find her new husband. Bobby's return was top secret and the shower scene was filmed without the cast knowing, and the crew who filmed it were told it was for an advert. The show never recovered after this.
When Neil Lennon left Celtic, he left to further his career. It didn't quite work out that way and Neil hankered for a return to the club. That opportunity arose when he was out of work following the departure of Brendan Rodgers. His permanent re-introduction to Celtic was confirmed with Neil in the Hampden shower. Maybe the club is saying, in true Dallas style, that the last few seasons where all a dream and Neil was always our reality? It seems that no one was told about his appointment and it's yet to be seen if the show will ever recover from this shower scene.
The way the whole thing has been sold to us leaves a horrible metallic taste in the mouth. That's why I felt deflated when I heard the news. Not so much deflated at Neil Lennon but deflated at how they believed that we would believe and accept that he was the only ever candidate for the job and that they hadn't 'interviewed' or spoken to others.
The announcement was peak Malcolm Tucker spin – a great moment to bury the news. It also gave an amateur-hour feel to our recruitment process, which must have been more thorough than it appeared.
If you have a look back over the years that we have been under the tutelage of Dermot Desmond and Peter Lawwell, caution and diligence is something they have shown in abundance. It may not always provide fans with the answer they want, or work out how they planned, but they never seem reckless in an ever-moving and difficult market.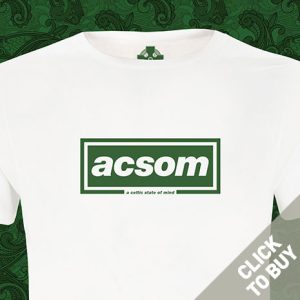 I wrote a few weeks back about the necessity for the board to announce Neil Lennon as Celtic manager, if he was indeed the man they wanted in charge. The club could have then addressed the elephants that they have left in the room. These elephants are now bigger after the bungled 'I love you' following a moment of ecstasy, and they will now be difficult to move out.
The club has badly misread this situation and a recovery mission is needed.
When Neil was appointed the first time around, Celtic had a series of roadshows to sell his appointment. I was at one of these roadshows in Grangemouth. The first question posed on the night was to Peter Lawwell, who was asked when he was resigning. Many years have passed since that night, but some would still ask the same question.
We are in an interesting period. Neil hasn't signed anything yet and we are waiting to see if the structure of the football operation will change. A roadshow won't happen but the club has to show backing and trust in the new manager and also the set-up that Rodgers left.
The rebuild that was needed last season is still needed this season. The signings this summer should have a nod to the next season and beyond. There will be a change in playing style, and players will need to be purchased to suit this change.
I read an interesting interview with RB Leipzig boss, Ralf Rangnick, recently and he spoke about wanting his teams to play risky passes because it opens up the chaos to attack the second ball. So many goals nowadays come straight after the ball has been lost or won.
The cup final was a perfect example. The ball played forward, for the penalty, by Jonny Hayes was for Callum McGregor, not Odsonne Edouard, and was a risky pass. Mikael Lustig's header was after a scrappy clearance and wasn't an attempt to retain possession; It was a header into a dangerous area. How many games this season have we played the slow possession game? That will change.
Neil has to embrace the values that are at the club, a club that is in a different place to the one he left five years ago. While tactics haven't massively changed in 50 years, the way players are treated and prepared, and the way teams are structured has. Football managers are now more like mentors and life coaches. There has been a science added to the game to ensure that an advantage can be gained in a game of sporting chance. Celtic has the best set-up in Scotland in sports science, analysis and recruitment. This has to be used.
I had a conversation with a top CEO of a national company at an event recently. His company had garnered great exposure via this event, but he wasn't happy. When I asked why, he stated that the event wasn't in line with his company's values, and the person who organised the event was just replicating what they had done elsewhere. There was no attempt by the organiser to adapt to their new company's differing circumstances, resources and values. The CEO said it showed a lack of thinking, adaptability and willingness to learn. The person who organised the event left the company soon after.
Whatever Neil's views are on what is currently in place, he should take the advice of that CEO. He needs to embrace the new and learn, but he also has to remember the remit of Celtic Football Club, which was one that he accepted first time around. The same remit that Gordon Strachan, Tony Mowbray, Ronny Deila and Brendan Rodgers accepted – To be successful and develop players from both abroad and within.
The club gave every one of them the tools to make that a reality. Neil Lennon will be no different, and, if he is successful, then the Bobby Ewing moment will be forgotten.
Kevin Graham
Listen to the award-winning A Celtic State of Mind podcast