The ACSOM Team have been fitted for their Cup Final suits and the world will be pleased to know that they are not Liverpool 'Spice Boy' numbers. Paul, Kevin, Martin and Declan give their take on the game and hopefully a historic Treble Treble for the club.
There was a picture taken on Sunday which captured the fireworks and glory under a grey, May, Glasgow sky and it summed up our season. A celebration with always a hint of grey and rain.
It's fair to say that this has been the toughest of the eight. That we won the league by the same points margin as last season and look to the weekend to match our trophy haul of the previous two seasons is amazing. It's a testament to the players and Neil Lennon.
The Scottish Cup holds a special place in our club's history. It was the first trophy that we won and the beautiful, solid silver, the 50cm trophy has found a home at Celtic Park 38 times since. Our most important win was in 1965, 3-2 against Dunfermline, just months after Jock Stein became our manager. The winner was scored by Billy McNeill. Alongside Stevie Chalmers, the final will be an opportunity for the players to pay tribute to two Celtic legends. 1965 final was the starting gun for a decade of unprecedented domestic and European success.
My first cup final was also the 100th time the Scottish Cup competition had been contested and it was only fitting that the most romantic club in Scotland came from behind to beat Dundee United 2-1 in the country's most romantic competition.
The cup still carries weight in Scotland. Taking part in the showpiece, end of the season, game is something clubs strive to achieve and don't actively select against that outcome. A cup win can set up your close season full of hope and reflect a rainbow on a season just passed. Celtic are aiming to retain the trophy for the third time, which would be the first time in our unbroken history that this has been achieved, with the aim completing the Treble Treble, which would be another historical first.
This would bookmark the end of Brendan Rodgers' Celtic. The summer will bring a new manager, a refreshed squad, a change in style and feel around the club. We speak about the importance of the 1965 cup win, and a win on Saturday feels just as monumental. With that in mind, I'm going for Celtic to win in a forgettable game but a memorable outcome. Jozo Šimunović to score, in a 2-0 victory. I'm hoping it's written in those Lisbon stars.
Kevin Graham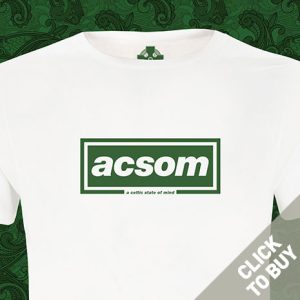 Going into the showpiece Cup Final, both teams have a few injury worries that will mean Neil Lennon & Craig Levien will be leaving it to the last minute to settle on a starting 11.
Hearts have struggled in recent months, their last win against premier league opposition came at the end of March, they have also lost the last 3 matches by the odd goal.
Hearts only victory in the last 8 matches came against ICT in the Scottish cup semi-final, but don't let this form fool you, Levien will have his team well organised, difficult to break down & fighting for everything on the field.
After wrapping up the title at Pittodrie, Celtic have made a number of changes looking to keep the players fresh, however, these changes haven't helped the momentum on the pitch.
Celtic will be reliant on their big game players making an impact & controlling the match early. Brown, McGregor & Forrest will be crucial in midfield. Ajer & Simunovic will need to be at their best to keep chances to a minimum at the back, up top a fit Edouard will be looking to cement his status as a big game player.
I think it will be a tight match with Celtic winning 2-1 & James Forrest scoring.
Martin Donaldson
Watch our Cup Final video preview
After a rollercoaster season we have eventually reached the final game and again are on the cusp of history.
Both teams cannot be judged on their performances at the weekend due to the amount of changes made to each side.
The Celtic players have experienced big pressure games before and know how much regard they will be held in if they deliver a historic Treble Treble.
The day will be emotional as we once again remember Billy McNeill and Stevie Chalmers except this time on the 25th May, 52 years to the day that Celtic defeated Internazionale 2-1 in the sun drenched heat of Lisbon.
I'm going to go for Celtic to win the game 3-0 with Callum McGregor to top off his excellent season with another Scottish Cup Final goal.
Declan McConville
Our ACSOM Fansbet bets are below. Click the link to sign up, choose Celtic and then ACSOM to help Celtic fan causes. We now sponsor the Celtic Fitba Greats side and support their charitable donations.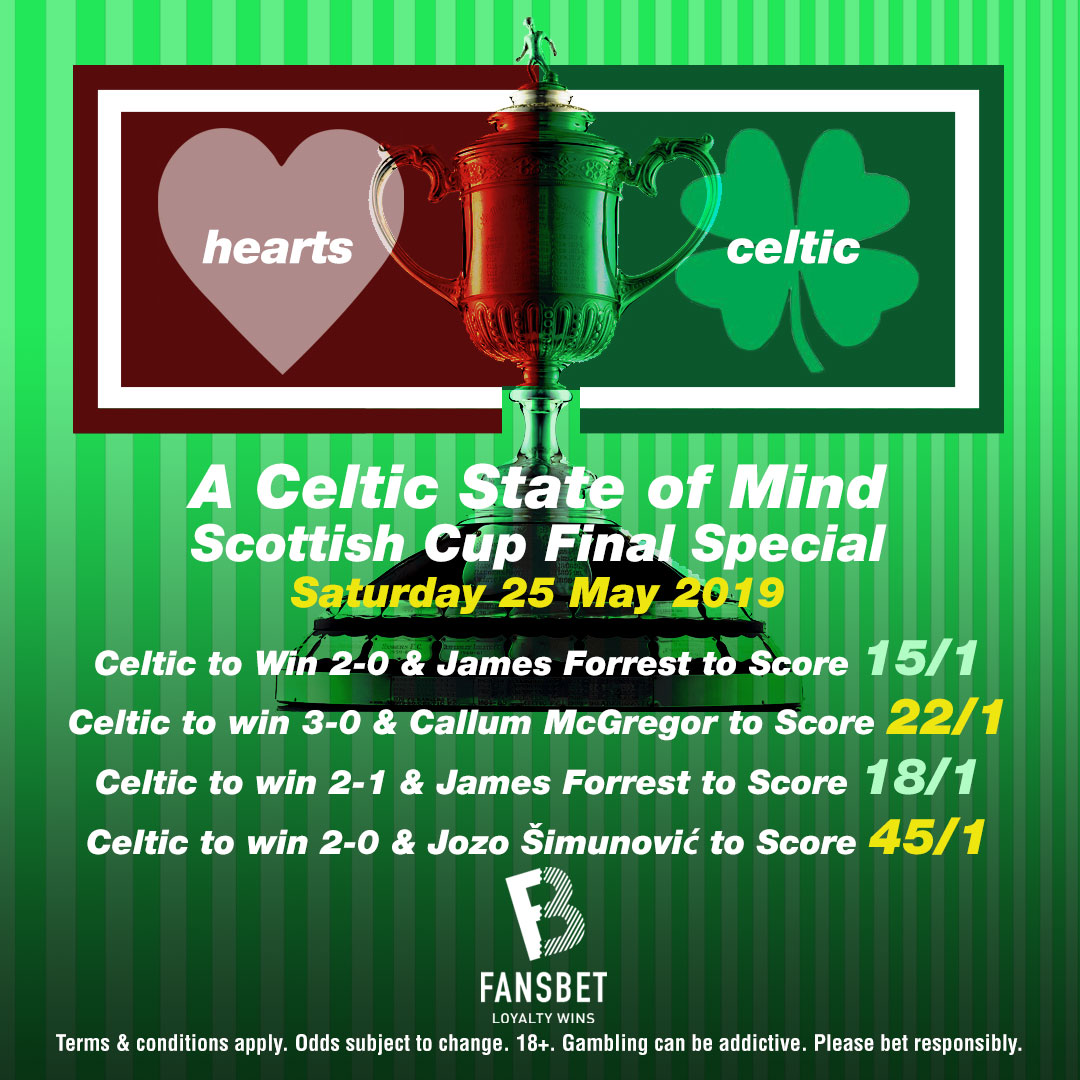 Listen to the award-winning A Celtic State of Mind podcast