David Sleight's Penalty Spot blogs will be a regular feature on ACSOM this season. This edition was first published back on 8 April 2019: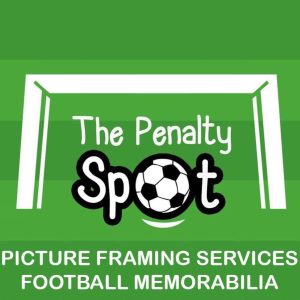 Bad news – the last evening game of Celtic's season fell in the middle of a week when I was down south on business.  Good news – the game was at St Mirren, barely a sclaffed Johnny Hayes' corner kick from Glasgow Airport.  And so it was that I found myself on the 16h30 from Heathrow to Glasgow on Wednesday afternoon in order to make a lightning visit home.
Was it worth it?  Just about.  It was a competent enough performance but the opening goal was slightly fortuitous and the punters around me were growing increasingly exasperated before Ryan Christie (excellent in a late cameo appearance) relieved the tension.  "We look like a team that's forgotten how to score" I suggested to the guy standing next to me.  Half frozen, he nodded in agreement.
My travels during the week gave me plenty of time to catch up with a number of Celtic podcasts.  A Celtic State of Mind's podcast featuring An Gorta Mór Glasgow's Jeanette Findlay talking about the famine and current efforts to establish a permanent memorial in Glasgow (outside St Mary's in the Calton) to those who died of starvation, or were forced to emigrate, is essential listening for all Celtic fans and, frankly, anyone with an interest in the history of the British Isles.
As Jeanette puts it "God brought the potato blight but the English brought the famine" as she explains the role that senior civil servant Charles Edward Trevelyan (of Fields of Athenry infamy) played in the famine.  She describes how, in order to avoid tax, the roofs were deliberately removed by landlords from the houses of those who could not pay their rent, and how some tried to eat grass in their final agonies.
This, remember, was in an Ireland that was, at the time, ruled from London and part of the United Kingdom.  They say about one million died, and more than that emigrated.  The population of Ireland fell by a quarter during the 1840s.  Many who emigrated thought they were being taken to the USA.  Instead, they were taken to Glasgow or Liverpool.  It is heart-breaking stuff, and there are uncomfortable parallels with twentieth century genocides.
The team at An Gorta Mór are halfway towards the £80k required to build the memorial.  Half of the money raised so far was collected at the Celtic v Aberdeen game.  If you were unable to contribute that day, please consider doing so online now.
And so to more prosaic matters in the form of the Livi Lions visit to Glasgow's East End.  Other than dealing with a dipping first half shot from the memorably named Dolly Menga, Scott Bain was a spectator throughout but, despite bags of creativity in midfield, the goals just would not come for Celtic.  I suppose that, sooner or later, there was going to be a game when there was no last minute winner to bail us out but Ollie Burke really ought to have ensured that this was not that occasion.
The highlight of my day was meeting John Fallon, The Original Holy Goalie, in the Penalty Spot on Sword Street at lunchtime.  The humility and approachability of former players from John's era never ceases to amaze me.  Later, as I made my way towards my seat in the North Stand, TOHG stopped me in the passageway.  It turns out his seat is only ten yards from mine but, such is his unassuming nature, I never knew.  Neither did the two pals I sit with.
I didn't comment on the Glasgow Derby last week so I shall do so, briefly, now.
Three things:
(1) I'm not sure why Neil Lennon didn't instruct Boyata to stay on the park even just as nuisance value.  He would still have had to be marked at set pieces.
(2) It's daft to blame our captain in any way for the indiscretions of Morelos, Halliday or Kent.  But it was daft of Broony to celebrate in front of the away fans.  Was it an offence?  No. Was it ill-advised?  Definitely.
(3) Anyone who believes that the team currently playing its home games at Ibrox Stadium has not made progress this season is, in my view, in a state of denial. Whilst it's amusing that they are even further behind than last season, we must look beyond the stats.  If Celtic do not enlist significant reinforcements this summer, nine-in-a-row (never mind ten) could be in jeopardy.  Unless, of course, the liquidators come calling at Govan in the meantime.
David Sleight
Listen to the award-winning A Celtic State of Mind podcast