When I told a friend that I would be in Santa Ponsa for the last Glasgow Derby they suggested that there would be no better place to watch it.
I disagreed with this. I couldn't think of anywhere worse to spend 90 minutes with strangers while suppressing the hyper-anxiety and inability to stand still which I have when watching games on TV. While the last few months have seen us eaten and spat out by self-doubt, I'm better at the game, seeing the bigger picture. Watching on TV has added another level of stress to my temporary state. It is temporary. The reason I feel like this is because of a broken relationship and the divorce isn't finalised yet and the kids are playing up.
I took my youngest out for a walk about two hours before kick off. The streets were busy with Spanish families going to the beach carrying hampers, volley balls and those little dogs that never seem to walk. There were a few 'hoops' and groups of guys soaking up the previous night's excess, with full breakfasts being boisterous in a serene setting that didn't suit. I knew who were making the right lifestyle choices.
The decision was made to watch the game in a small terracotta German-owned bar far away from the Irish part of the resort and close to my hotel. I was glad it was empty when I went in. There was only three people watching the game. Perfect.
Then the game kicked off.
The early goal caused weary legs and fatigued minds as we drifted into a non-contest where those that have nothing wanted something and 'that goal' set the tone, shape and flavour of the game. Our formation never settled and the goal ensured it would never work. A week's worth of preparation gone inside 120 seconds. They would have worked at the shape and the players will have known their jobs but that goal changed everything. It was like an European away. A loss of an early goal, then we offer nothing. Like many games this season, we weren't bad, we were just being passive, hopeful and had no edge.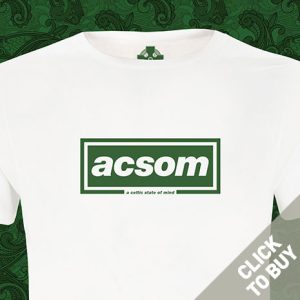 Like in December, the game was over long before the final whistle. We were beaten by a team whose players and coaching staff are on the same page where ours are not. I don't think anyone realises how big an ask it has been to get this damaged ship over the line with an impressive result record like it has. Credit to the players and management, we will always be in their debt, but the ship was damaged when it left port in August and now we are getting to safety with only one engine and the crew paddling.
Like in December nothing changes in our immediate future.
At half time I went out onto the terrace to sit. My phone was burning with whatsapp groups moaning about Neil Lennon. I didn't expect a reaction but I hoped for one. I hoped for professional pride to kick in but the situation we were in didn't allow it. I said in my preview that there is a book to be written on crisis management in the last few months at our club and Neil Lennon will come out it well. I also said that there has been worthless words written about his suitability for the job long term. While the journalists views will be rightly dismissed I'm sure the ones that hurt the most are from those he calls his people. Those are the ones that will feel like arrows in the back.
>As I sat a German man shouted over to me and in better English than I speak said: "Forget about it, go back to the pool, play with your kids, laugh, it means nothing as you have still won."
The only truth spoken all day by a German who looked like Ronald Koeman.
Off course I didn't take his words on board and I stayed to watch the second half as a fan never deserts his team. Just like Neil Lennon.
This has been a season of paper cuts caused by the diminishing standard of paper history is being written on. It's the chapter of the book where the heroes face their weaknesses, doubts and convalesce before returning to the job at hand.
I'm comfortable with that. I've been clear of mind for a long while that this cycle is ending and we have a good base for the next one to begin and what upheaval and excitement that it will bring. Being comfortable with your lot is the perfect state of mind for a fan. Just two more games of crisis management to go before that state of mind joins me at the pool.
Kevin Graham
Listen to the award-winning A Celtic State of Mind podcast