THE PENALTY SPOT BLOG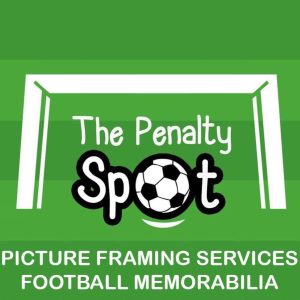 "There is a finite amount of space in this boy's head and too much of it is currently devoted to football."  So read one of my school reports the thick end of forty years ago and I must admit that Charles Dickens would not have been the first name to pop into my head had I read the sub-title of this article at the time.  My best pal at school followed Liverpool and my mum was a Celtic fan so I grew up supporting both teams – and, frankly, thought of little else.
But my life as a fitba obsessed teenager in Kent in the late 70s and early 80s was an unsatisfactory experience.  I felt like the kid whose nose is pressed against the window of the sweetie shop; I knew what was there and I knew that I wanted it – but I couldn't get at it.  Half-term visits to the rellies in Scotland meant that I was only occasionally able to see the Hoops in action.  With no family on Merseyside, visits to Anfield were even rarer.
The postie ensured that the Celtic View and the Anfield Review arrived regularly, and these publications (humble black and white affairs back then) felt like epistles from the gods in some far-flung, distant galaxy – one that I yearned to inhabit but which seemed almost impossibly out of reach.
It was not unusual to follow Celtic and Liverpool back in the day (although mildly eccentric for a schoolboy in Kent).  Many Liverpool fans had either Celtic or Rangers as a second team.  There was a craze in the mid-80s for "half and half" (red and green, or red and blue) ski hats (de-rigueur on Merseyside at the time even in high summer) and Kopites would chant "Celtic – Rangers – Celtic – Rangers" over and over.  It sounds risible now but it somehow made sense back then and indicated the level of interest in Scottish football and the esteem in which it was held.
The most obvious link between Celtic and Liverpool in those days was, of course, Kenny Dalglish.  And, more than three decades later, that still holds true.  Indeed, Dalglish and the two cities with which he is most closely identified have run like a constant thread through almost my entire life.
I spent three years in Liverpool as a student in the mid-80s during which time I joined the Michael Davitt CSC and travelled north to watch Celtic whenever the Reds were away from home.  I was at Heysel and Hillsborough and the game against Liverpool at Celtic Park a couple of weeks later (more on that shortly).  And, after finishing my studies on Merseyside, I moved to Glasgow, and have lived in the city for over thirty years.
My experiences reflect, no doubt, those of countless others of a certain age such has been the extent to which the stories of Celtic and Liverpool have been interwoven over the last half a century or so.
Glasgow and Liverpool are shipbuilding cities that stare forever westwards towards Belfast and Dublin, and the two clubs have grown and flourished amidst the local Irish diaspora.  But comparisons in this regard can be invidious; Liverpool FC lacks the strong Catholic origins so obvious to this day at Celtic and, having spent significant time in both places, I do not buy many of the supposed similarities between the two.  The cities look and feel very different: Liverpool with its tightly packed rows of terraced houses (more reminiscent of Manchester or Belfast than any Scottish city); Glasgow with its elegant sandstone tenement blocks and parks.  Until the new main stand was built at Anfield, you could be almost on top of the ground and not realise it was there; Celtic Park is visible for miles around.
Nevertheless, the outlooks and attitudes of Glaswegians and Liverpudlians are similar, and the ties that bind are strong.
The story began in inauspicious circumstances when the two clubs met in the 1966 European Cup Winners' Cup Semi-Final.  The Hoops won the first leg 1-0 but the return game at Anfield two weeks later, played on a quagmire of a pitch, ended in controversy when a last minute goal from Bobby Lennox – one that would have put Celtic through on away goals – was disallowed for offside.  The Celtic fans rioted and, amidst a torrent of flying bottles and cans, over 100 people were injured, some very seriously.  Not the best of starts to put it mildly …. and I recall locals muttering darkly about events that night when I was a regular at Anfield in the 80s.
Interestingly, that 1966 game at Anfield remains the only occasion on which Liverpool have beaten Celtic in a competitive fixture.  When the clubs met in the UEFA Cup in 1997 and 2003, three of the four games ended in stalemate before, famously, Alan Thompson and Big John Hartson undid the Reds at Anfield to help Celtic along on the road to Seville.
But the relationship between Celtic and Liverpool, and their fans, has grown, in the main, on the back of the shared experience after Hillsborough and the testimonials and other exhibition games that the two clubs have played.  It was Celtic who offered Liverpool a route back into football two weeks after Hillsborough in front of 60,000 in Glasgow's East End.  Never has "You'll never walk alone" been sung with more passion and meaning than that grey Sunday afternoon in April 1989 as Glaswegians and Liverpudlians stood side by side.
Since 1974, six testimonial games have been played between the two clubs (for Ron Yeats, Billy McNeill, Jock Stein, Tommy Burns, Ian Rush and Ronnie Moran).  The games for Yeats and McNeill book-ended the summer of 1974 and, by this time, the Celtic support was beginning to establish a reputation not for bottle throwing but for good behaviour … and for travelling in very large numbers.  Bobby Charlton guested (and scored) for the Hoops in the game at Anfield.
The game at Celtic Park in August was marked by the final appearance in an official capacity of Bill Shankly.  In their excellent book on Celtic Testimonials, Marie Rowan and Chris Cameron report that Shankly had been so moved by his reception on a previous visit to Celtic Park that he intentionally chose it as the venue for his farewell.  Shankly is quoted as saying at the time: "Two years ago they made a presentation at Parkhead before a game against Penarol. That moved me more emotionally than any other occasion I could remember."
Shankly, hewn from the same south west of Scotland rock as Jock Stein and Matt Busby, was certainly a perfect fit for the city of Liverpool: a footballing genius, a wit, a socialist and a man of the people par excellence.  And he would have gone down a storm as manager of Celtic too.  Instead, it was Kenny Dalglish who became the first man to manage both sides as he assumed control of first team affairs following the ill-starred reign of John Barnes.
Dalglish represented the last link with the no-nonsense "boot room" culture prevalent at both clubs.  At Anfield, the decisions that mattered were for so long taken in the claustrophobic bowels of the stadium by the likes of Shankly, Bob Paisley, Joe Fagan, Ronnie Moran, Roy Evans, Reuben Bennett and Geoff Twentyman.  Two hundred miles up the road, Jock Stein, Sean Fallon, Neilly Mochan and Bob Rooney made the big calls in the wee office behind main reception at Celtic Park.  Stein and Shankly were kindred spirits and had a tremendous regard for one another: "John, you're immortal now" said Shankly in the dressing room after Lisbon.
More recently, of course, Brendan Rodgers has managed both clubs – and departed from both under a cloud.  The wounds are still red and raw in Glasgow but time is the great healer and the Celtic support may judge the man from Carnlaugh less unkindly if 10IAR is achieved.
Players and managers come and go but the supporters are a constant.  "They're there and they're always there, and God bless every one of them" said Tommy Burns.  "You'll never walk alone" has long been a common supporters' anthem, and Fields of Athenry, a Celtic Park staple since the 1980s, has been adopted and adapted by the Liverpool fans as "Fields of Anfield Road".
Celtic Park and Anfield both come alive on European nights:  Anfield can be an extraordinary place on such occasions (things just seem to happen as if following some pre-ordained script) but nothing tops the noise and passion of Celtic Park when the team is playing well against European opponents.  Such times, however, are increasingly rare – and a 2-1 victory over Barcelona makes for a better atmosphere than a 0-5 shellacking at the hands of PSG.
And therein lies the rub: modern football finances and a new generation of fans have combined to create a situation in which Scottish football is held in such low esteem in England that most fans of English clubs know very little about the past or present of the Scottish game and care even less.  I find myself having to bite my tongue these days when down south. There is a real feeling of "them" and "us"; of "haves and "have nots"; the Premier League clubs in England, awash with television money, shop at Harrods while SPFL clubs, Celtic sometimes included, rummage through Poundland bargain buckets each summer for free transfers and "project players".  I'm not sure that the rise of English and Scottish nationalism in recent years has done anything for the relationship either.
And testimonial matches between the clubs appear to have gone the way of the dodo:  Celtic' busiest and most crucial period of the season is now July and August; Liverpool's European focus often reaches a climax in April and May.  As a result, testimonials are squeezed out.
Steven Gerrard's arrival at Ibrox last summer probably means that many Liverpool fans now regard the club operating from that stadium as their Scottish team – if they care at all, that is.  I hope that the bond between Celtic and Liverpool can in future be restored to something approximating to what it once was.  For that to happen, the relationship needs to be closer to one of equals.  But things never stay the same, and the wheel will turn. I expect significant changes in the landscape of European football in the coming decade.  Celtic must ensure that they are part of that so the club remains relevant – not just on Merseyside but far beyond.
David Sleight
Listen to the award-winning A Celtic State of Mind podcast